Sand Creek Greenway Overview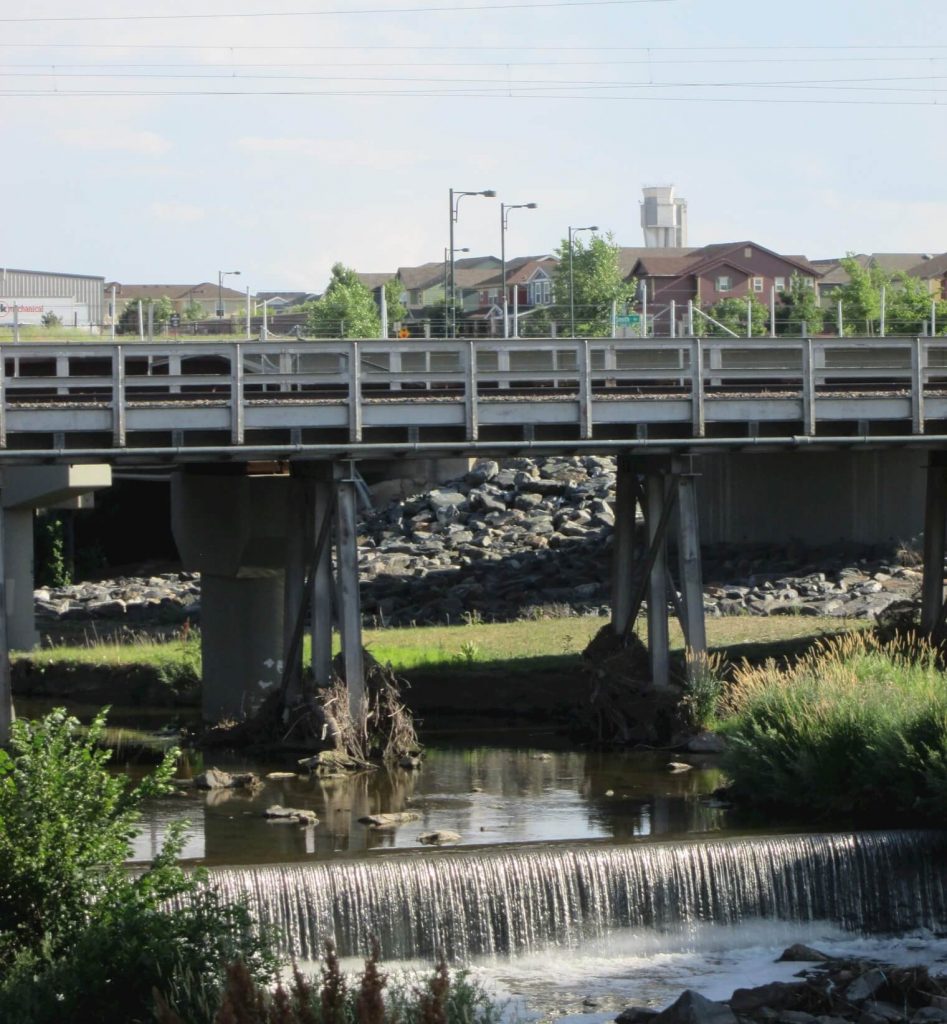 The Sand Creek Regional Greenway traverses 14 miles along and over some of the major byways and highways of metro Denver starting i Aurora and ending in Commerce City by way of Denver. Yet the entire time you're enjoying the trail, you'll enjoy wilderness in the city.
From the sprawling soccer fields in Aurora to the confluence of the Platte River and the Sand Creek, you'll pass by two nature centers, an old runway, historic Danish pig farms, metro Denver's storm water runoff treatment plant, and even an oil refinery. You'll always be within sight of hawks, deer, beaver, prairie dogs, dragonflies, and red-winged blackbirds, among other wildlife.
Trailhead and Segment Information
For specifics about each trail segment and the trailheads and trailends, see the Trailhead Info here.
How to Hike the Sand Creek Greenway Your Way
You can hike the entire trail by breaking it up. You can hike the entire 14.1 miles in one long experience, bring the trail into four segments, or choose the trailhead and trailends you want to make the experience unique to you.
Perfect for Visitors and New Hikers
The Sand Creek Greenway is the perfect hike for locals and visitors alike who are acclimating to Denver's high altitude or who want to train locally for more difficult hikes in the mountains at higher elevations.
Want to know more about hiking the Sand Creek Greenway in segments? Browse the posts below and see what it's like to hike with Chris on this fabulous Denver treasure.
Or read
How to Hike the Sand Creek Trail
Sand Creek Trailheads and Segments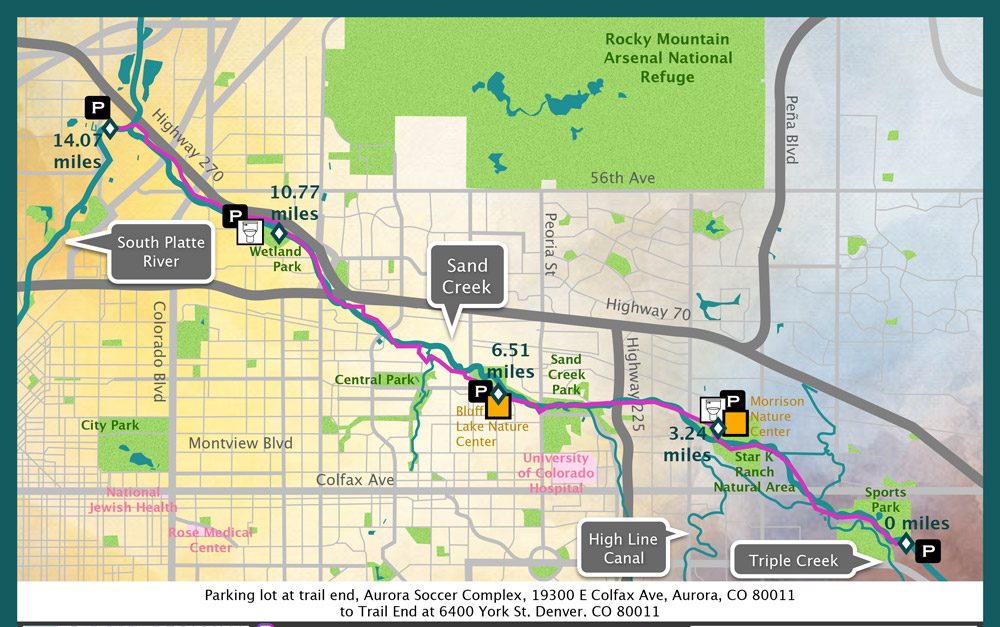 Want to know more about hiking the Sand Creek Greenway Trail?
Check out the posts below.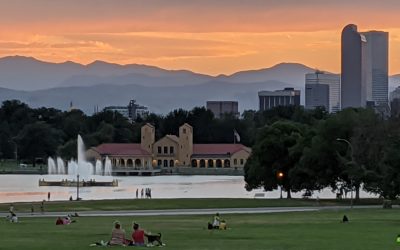 Hiking in Denver can fill every day of the year due to the hundreds of miles of trails, more than 300 parks, and 78 neighborhoods that call Denver home. Depending on the month, one hike is better than the next. We offer the best Denver hike to do each month of the...