Where should you hike today in Denver?
Avoid the crowds! Enjoy the best known day hikes near Denver via your urban hiking adventure without the struggle of higher altitude. Hundreds of day hikes await you near Denver, and the best urban hikes are within the Metro Denver area. 
Find a hike in Denver that works for you!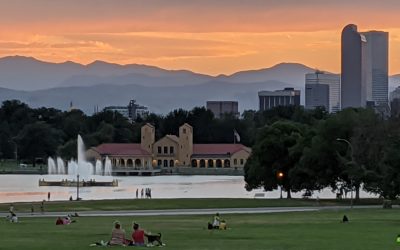 Hiking in Denver can fill every day of the year due to the hundreds of miles of trails, more than 300 parks, and 78 neighborhoods that call Denver home. Depending on the month, one hike is better than the next. We offer the best Denver hike to do each month of the...
Find Folks to Hike With
When you are looking for other like-minded outdoor enthusiasts, there is no better place than to meet than along the trail! Urban hiking in Denver is a social activity, perfect for making new friends and enjoying the journey as a group.
If you are looking for a group of individuals to hike with, we recommend checking out the wide variety of hiking clubs available within and around Denver. We've outlined a few of our favorite ways to find other hikers below.
Subscribe to the Denver By Foot Newsletter
Stay in touch and learn about our newest picks for best trails and urban hikes throughout the city. Denver By Foot subscribers receive insider information about which trails are the best to explore. Subscribe here!
Join a Denver Hiking Club on Meet-up
Join the Mile High Ramblers for great walks and urban hikes within Denver.
Join the Colorado Mountain Club
The Colorado Mountain Club is one of the more advanced groups you can be a part of. With over 100 years of experience hosting events throughout the state, the CMC Adventure travel knows everything there is to know about experiencing the best of Colorado. Join them and learn new skills like Avalanche avoidance or sign up your teenagers for a mountaineering adventure.
Use Meetup.com
Join a walking group like Beginner Front Ranch Hikes to meet others with the same interests.
Hire a Guide
Looking for the best way to take a group of friends out on the trails for the first time? You can hire Denver's Urban Hiking expert to join along on your adventure and provide navigation and tips to ensure your Denver Hiking journey is a success.