9 Creeks Loop Trail Segments
The 42-mile, 9 Creeks Loop includes portions of the Sand Creek Greenway, the High Line Canal Trail, the Cherry Creek Trail, and the Platte River Trail. Encircling metro Denver, the loop passes through urban, suburban, rural, agricultural, and commercial areas. You'll enjoy walking through the watersheds or creeks of First Creek, Second Creek, Sand Creek, Lee Gulch, Cherry Creek, Dry Creek, Toll Gate Creek, High Line Canal, and the Platte River.
Each segment and details maps can be found in The Best Urban Hikes: Denver.
We've broken the 9 Creeks Loop into eight segments averaging about six miles apiece. Feel free to combine segments, break them in half, or attempt the entire loop in a weekend! You decide how you want to walk the 9 Creeks Loop, or if you want, Hire a Guide!
Read about the 9 Creeks Loop backstory and history below.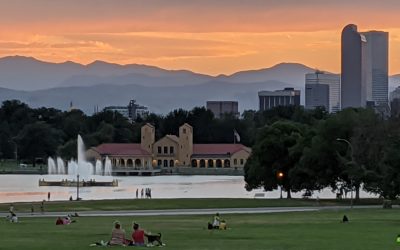 Hiking in Denver can fill every day of the year due to the hundreds of miles of trails, more than 300 parks, and 78 neighborhoods that call Denver home. Depending on the month, one hike is better than the next. We offer the best Denver hike to do each month of the...