10 Super Fun Things to Do on the 39th Avenue Greenway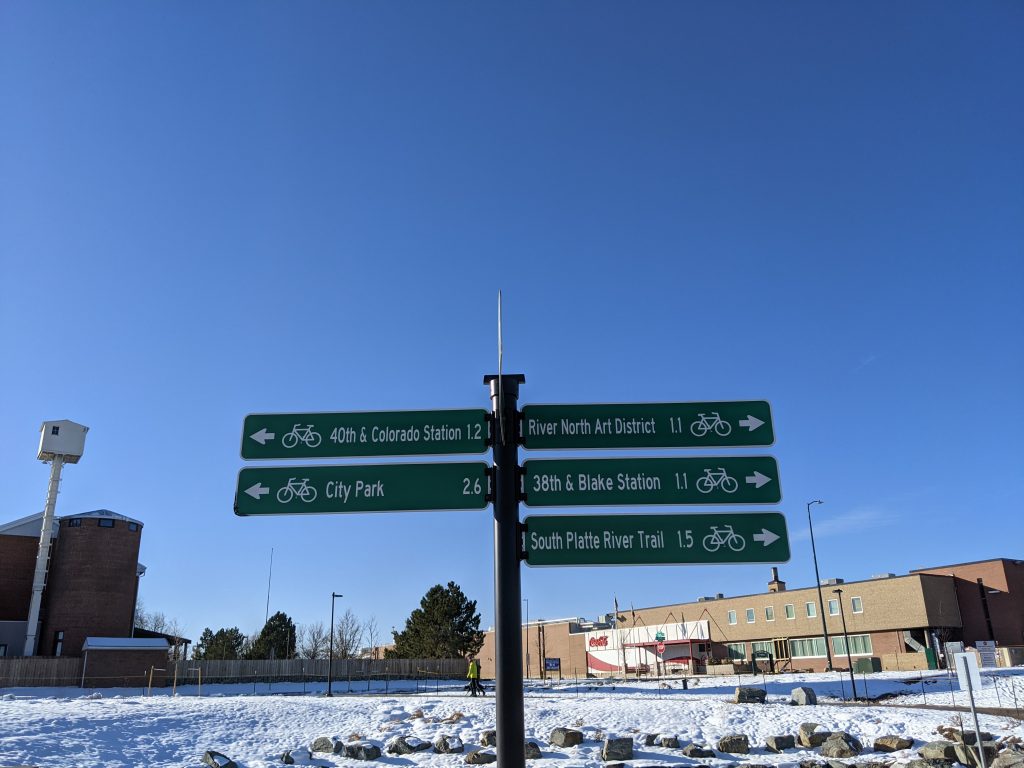 Right in the center of Denver, you'll find a super fun greenway to explore and enjoy. Created to manage Denver's stormwater runoff challenges from City Park to the Platte River, this Greenway invites all ages to come and explore its trails, banks, and play grounds. No matter your age or ability, there's something for everyone on the 39th Avenue Greenway.
Where Is the 39th Avenue Greenway?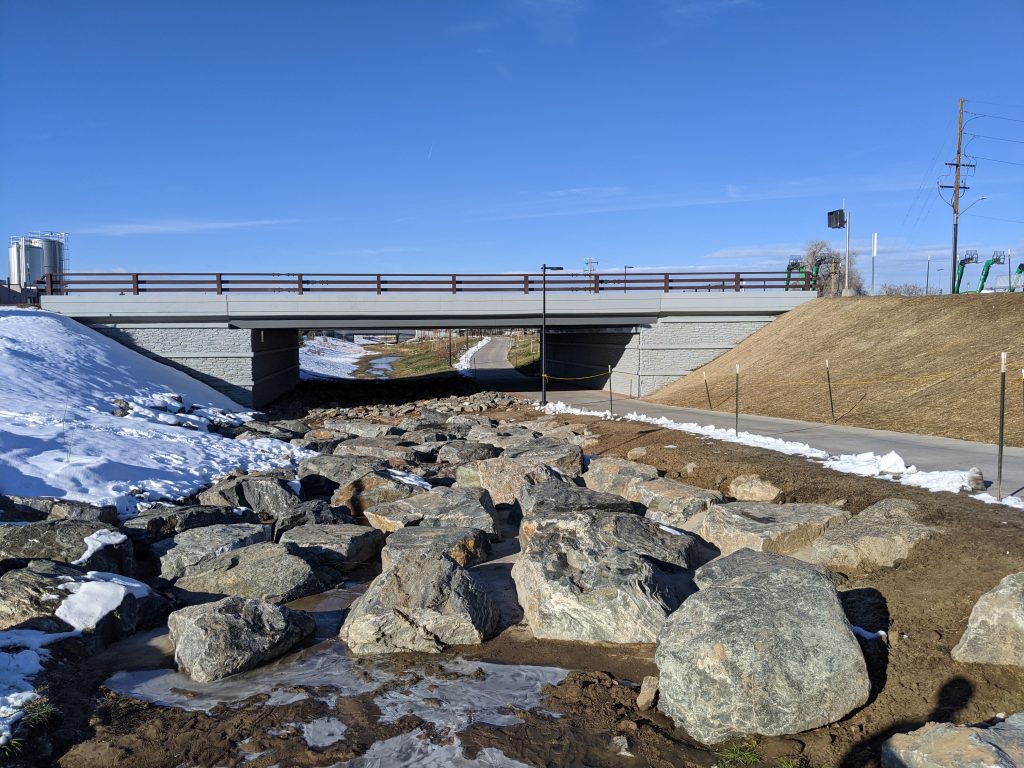 Designed to help walkers, bikers, rollers, and runners move from City Park to Globeville Landing, the Greenway combines sidewalks, multi-modal trails and shared streets to move you from either the 40th and Colorado RTD station or City Park to the Platte River's Globeville Landing.
Specifically, the Greenway runs along 39th Avenue between Franklin and York Streets. Here's a map from the City on where to find the Greenway.

How to Access the 39th Avenue Greenway?
You can access the 39th Avenue Greenway a variety of ways. Below are just three options.
From the 40th and Colorado RTD station, you can walk south on Monroe St to 39th Ave via sidewalks. On 39th Ave, you'll walk west to the Greenway.
From the 38th and Blake RTD station, you can walk north along Blake to the shared street at 40th where you'll walk southeast to Franklin to reach the Greenway.
Or, you can park at Denver Depot station parking lots at 3900 York and approach the Greenway from its middle.
How Long Is the 39th Avenue Greenway?
The Greenway itself is only about a mile long. But the connectors to the Platte River or City Park extend the outdoor experience for a full 5 miles one-way. Along the way, you'll find sets of swings to enjoy.
10 Super Fun Things to Do on the 39th Avenue Greenway
Walk the entire Greenway. Whether you start at City Park, at its middle at 3900 York Street, or at its end near the Platte, you can walk a short mile or a long 10.
Bike the entire Greenway. Although the ride from City Park to the Greenway is on residential streets, once you pick up the Greenway, you'll be on multi-modal trails or shared streets with well-marked bike lanes.
Roll, stroll, or skate the Greenway. The extra-wide multi-model path is wheel friendly for two-miles round trip, and you can add on sidewalks at both ends.
Pretend you're Simone Biles and balance on abandoned railroad tracks. Read about this history of rail through this area and how Denver contributed to the war effort through medical supplies.
Climb in a tree house. There's a super fun tree house built overlooking the park where youngs and olds can practice their inner Robinson Crusoe!
Evaluate architectural styles. Throughout the Greenway, you'll find signs teaching about the architectural styles of buildings, both current and long-gone, that graced this area.
Learn about populations and cultures. This area through Cole neighborhood is rich is cultural story telling, and the signage along the way reminds us of the different population centers in this area, including Latinx and Black Americans.
Grab a cuppa and chat. Near the eastern end of the Greenway is a playground that hosts a get-together area. Pull up a log and a coffee table and sit and chat with your friends while enjoying a cuppa and viewing our wonderful Rocky Mountains.
Learn about water, stormwater, and infrastructure. The reason the Greenway exists is to manage Denver's stormwater and its runoff. Learn about how the city installed green infrastructure along the Greenway to clean the run off before it enters the Platte River.
With 5 natural step bridges across the Greenway, spanning from bank to bank, you can climb down into and then climb out of the waterway via stone steps. Maybe while you're crossing the creek, you'll find crawdads or toads!
Denver Outdoors By Foot
There are so many great ways to enjoy Denver by foot. The 39th Ave Greenway is just one of them. Sign up for my 52 Hikes 52 Weeks Calendar, where we offer up 52 ways to get outside–one for each week. How will you get outside today, and what will you enjoy on the Greenway?