Free Walking Route of Denver's Downtown Holiday Lights and Floats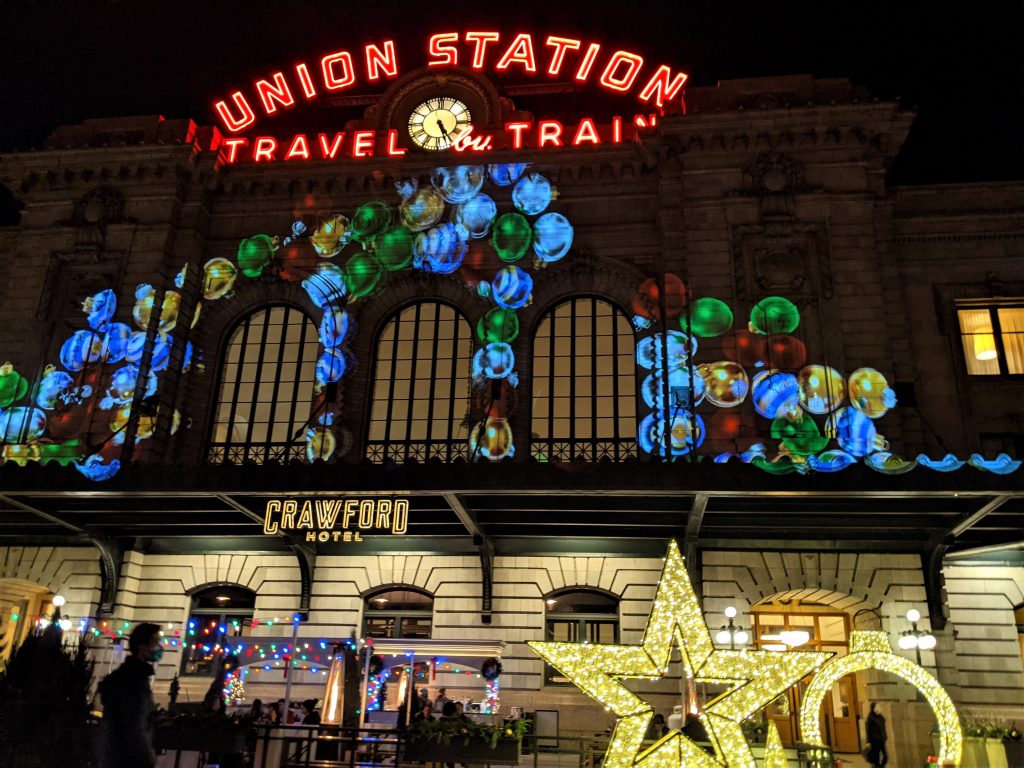 Downtown Denver has gone all out this year with its holiday lights, providing a fun way to see the holiday lights by foot. With the Denver Holiday Parade of Lights canceled due to COVID, the floats decorate different spots downtown, and Denver's iconic buildings invite everyone for fun lit animations. How to see it all by foot?
You can walk the entire route for free, or if necessary, jump on the free 16th Street Shuttle to shorten parts of the route. With wide streets and multiple pathways to get to the different displays, you can safely travel on foot to all the lighted locations. Be sure to wear your mask, keep your distance from your non-family members, and enjoy a great night in downtown Denver.
Where to Start your Walking Route to See Denver's Holidays Lights for Free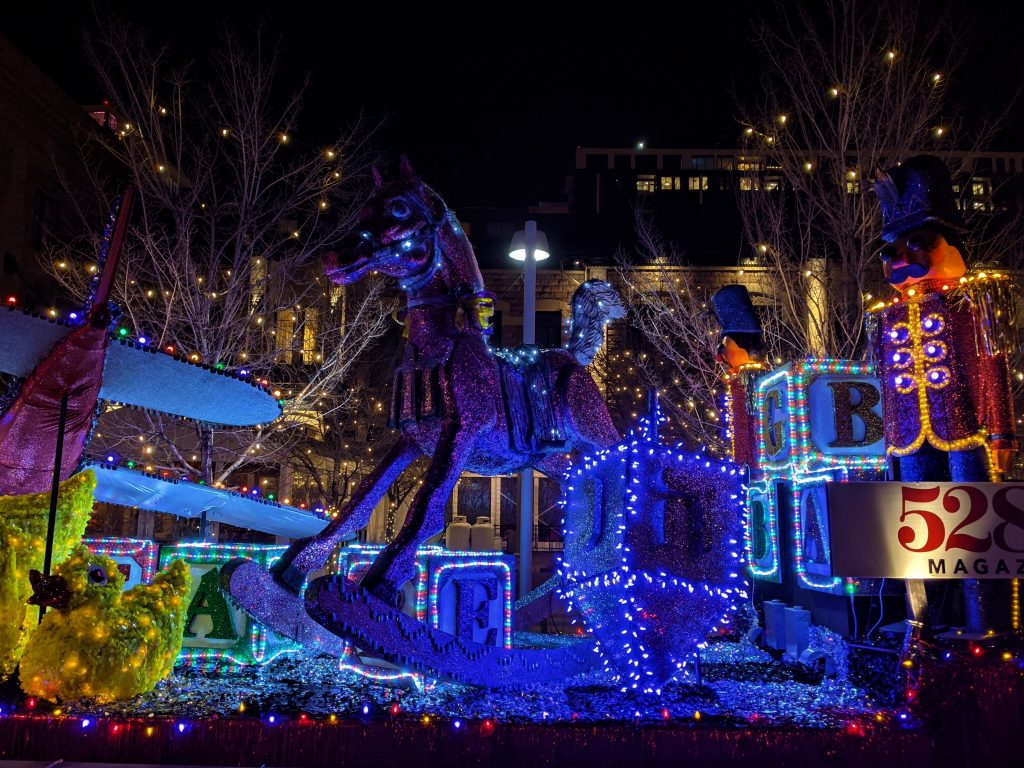 You'll want to start your walk at Denver's Union Station. The best way to get to Union Station is to take any of the busses, trains, or light rail to Union Station (see schedules.) Wear your mask, buy a pass, and jump on public transit. If you don't want to take transit, you can certainly drive into town and park at Union Station. There's parking under and around the station, both in garages and on the street.
Inside the station, enjoy the giant decorated Christmas tree. Grab a hot chocolate at Pig Train before leaving the station.
Head outside to Wynkoop Street and enjoy the animated light show on the façade of Union Station. This is new this year! In the past, the city showed a combination of red and green lights (like on the rear of the station), but this year, the city is projecting a light show on the front of Union Station.
Stand and watch the animation for a few minutes! It ends with a Santa-filled sleigh, so if you catch that when you arrive, wait for the show to repeat. Catch your perfect Instagram show of the façade together with the outdoor Christmas trees and reindeer. You can also see several of the Parade of Lights floats in front of Union Station.
Stop at Larimer Square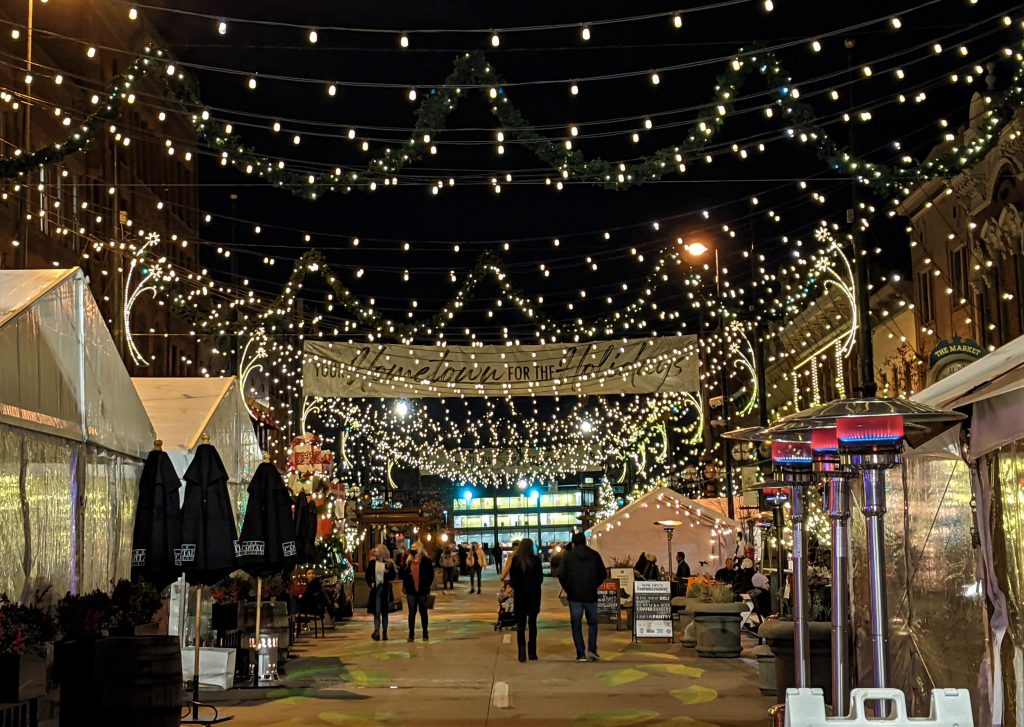 Head toward 16th Street and turn on 16th Street toward Larimer. Take a right on Larimer and continue to Larimer Square. At Larimer Square, enjoy the light show and live music (check schedules.) You might want to grab a hot toddy or a treat from the new Larimer Market.
Go to Civic Center Park (Optional)
At this point, you've got some choices. You can walk up 15th Street to Civic Center Park to catch the Christkindle Market and the I Heart DEN sign along with the colorfully lit city and county building of Denver. From there, you can walk back to 16th Street or jump on the free 16th Street Shuttle to go up/down 16th Street in either direction.
Visit Skyline Park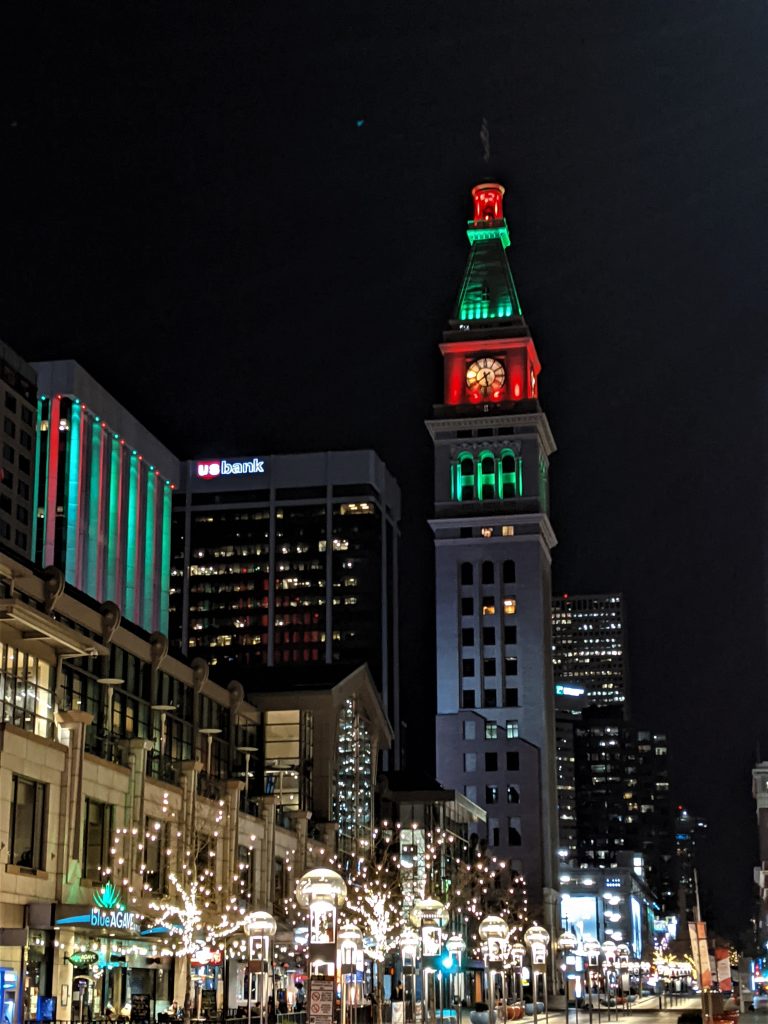 Or, you can bypass Civic Center Park and just continue walking up 16th Street and head toward Arapahoe. At Arapahoe, enjoy several floats parked at Skyline Park. Make sure to drop in the Organ Donation booth and commit to donating your organs!
Enjoy the Mile High Tree for Free
Rather than watching the animation on the D&F Tower from here, continue walking on 16th Street toward The Pavilions at Welton St. Soon, you'll arrive at the Mile High Tree. You can stand in line to go inside the tree, or admire it from the outside. Holiday music floats into the air, offering a festive atmosphere.
Stop in the new Kilwins for another chocolate or a treat.
Just past the Mile High Tree, you'll find another set of floats! Meander through them, admiring the characters and light details, while saying hi to the guard in the portable guard tower.
At this point, if you haven't gone to Civic Center Park, you can walk there from here, or jump on the 16th Street Shuttle.
Or, turn around on 16th Street, heading back to the D&F Tower. As you walk toward the tower, enjoy the animation on its eastern facade.
Honor the Menorah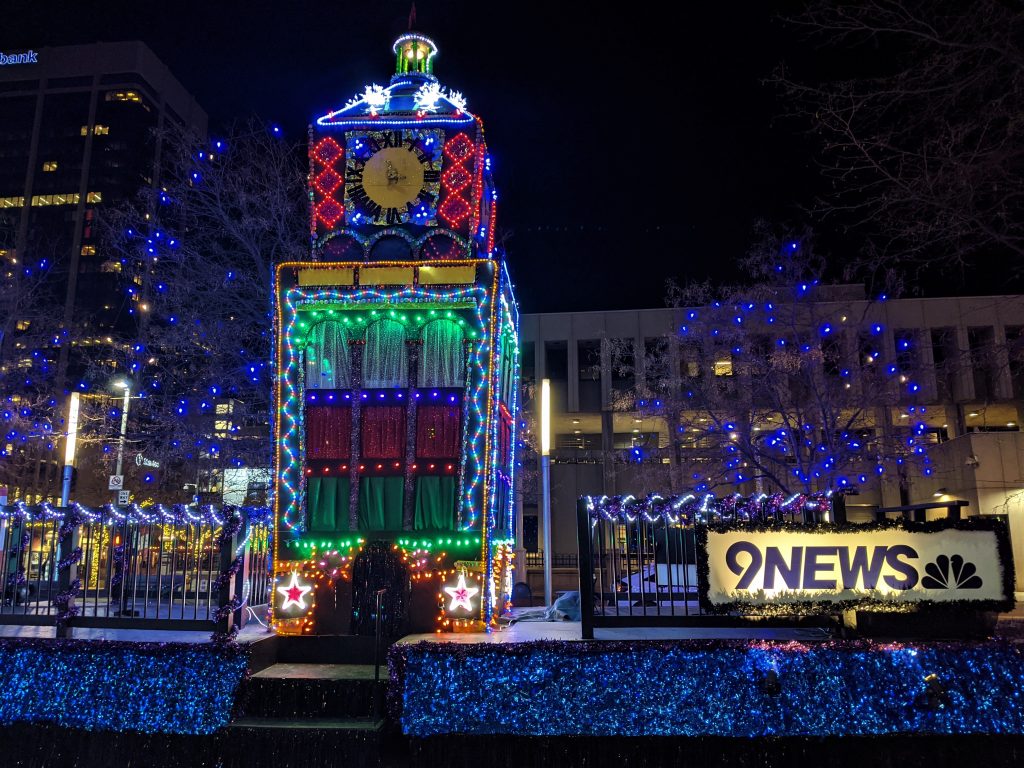 Enjoy the city's large menorah and at Arapahoe, take a right.
At 17th, take a left, and then at Blake St, take a right and go one block. At 18th, take a left and find the alley between Blake and Wazee.
Stop in the Dairy Block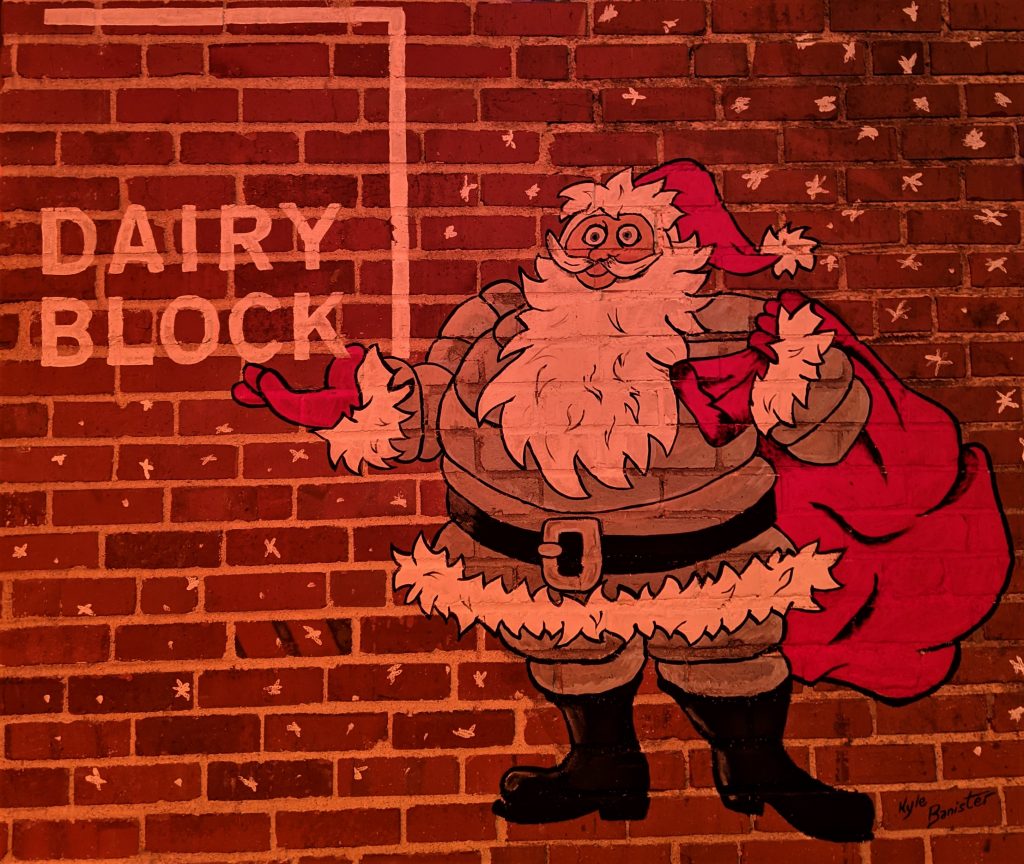 You'll be at the Dairy Block. Enjoy the fun, decorated alley and find another float with a dancing elephant. Pop into the Dairy Block and grab a yummy treat or drink. There is heated outdoor seating for you to relax and enjoy the beautiful Denver air.
Once you're rested, take a right on 18th to Wynkoop and then take a left on Wynkoop to return to Union Station.
By the Way, Some Gift Ideas
Since you're a walker, perhaps you need some suggestions for gifts for the walkers and hikers in your life. Click here are some suggestions.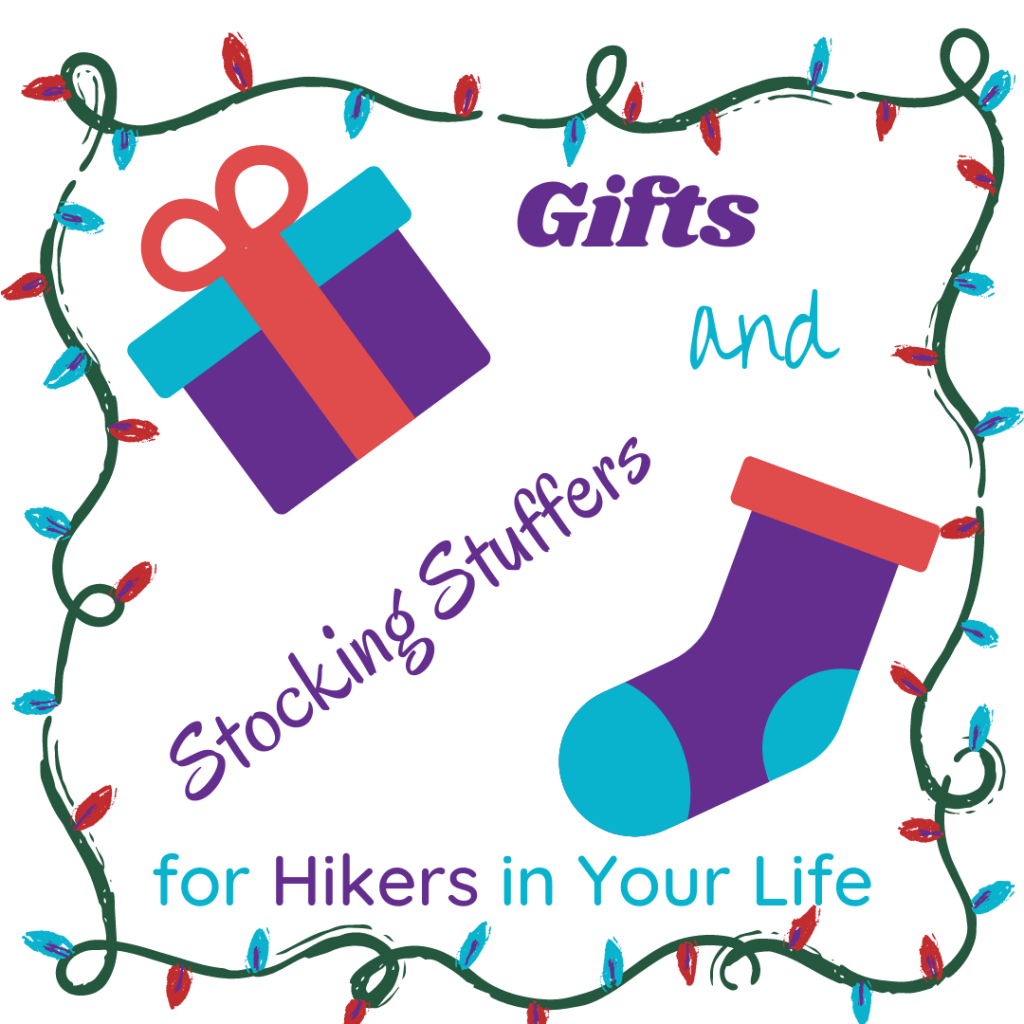 Here's a Map, and Post your Pics!
Click the free map below to see an interactive route of Denver's Holiday Lights. If you follow the red route, you'll walk about 2 miles. If you add in the green route, you'll walk about 4 miles. You can combine the routes with the 16th Street Shuttle to reduce the amount of walking. Have fun!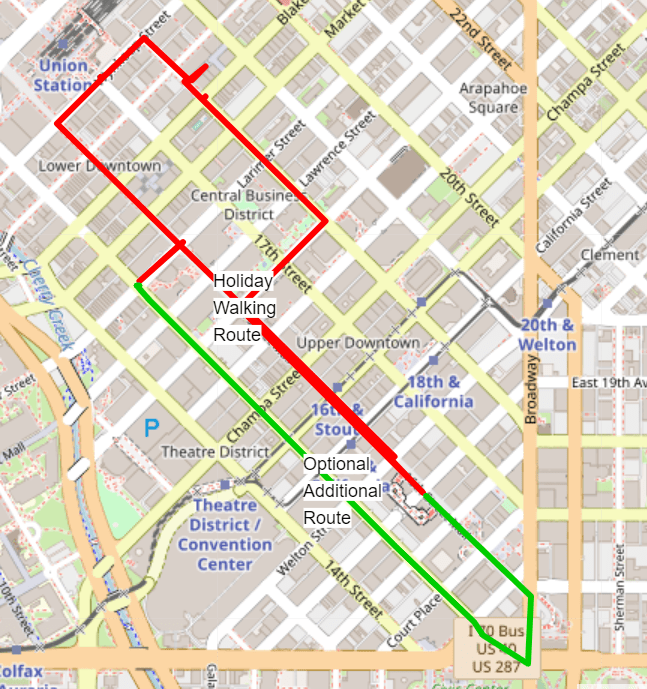 Post your pics! Tag them with #denverbyfoot so I can see how *you* enjoyed our beautiful Denver and its holiday lights.
Happy Holidays to you
~Chris
This post was originally written by Chris Englert and has been updated by Lisa Alonge.